A CHURCH SERVING LANTANA AND THE SURROUNDING COMMUNITIES
​
SEE YOU SUNDAY AT 10:45am
1126 W. LANTANA RD. LANTANA, FL 33462
A Place to Learn, Live, and Love
All people matter to God and to us. Because of this, we want to meet you right where you are regardless of your spiritual journey.
At FBC Lantana we strive to be the kind of church described in the Bible, where we Learn about Jesus through relevant teaching and heart-felt worship. Where we strive to Live with honest friendships, consistent prayer, and compassionate care for those who are in need and Love the way Jesus loved.
We would like to be seen as Christians who can influence and encourage our entire community, one life at a time.
So whether you are just starting to ask questions about God or a committed Christian who wants to be a part of a family, you can find a home here at FBC Lantana.
​
Ken Baker
Pastor
A PLACE YOU CAN CALL HOME
If you're looking for a church home in our area, you'll love our church. Find out why and plan your visit here.
​
THERE'S NO BETTER DECISION
Giving your life to Jesus changes everything. Jesus came to reveal who God is and to restore our relationship with Him. No matter your past mistakes or your present fears, Jesus can give you a new life in Him. All you need to do is put your faith in Him.
LIFE
GROUPS
We're better together!
You'll find LifeGroups make FBC Lantana an easy place to belong and meet lifelong friends.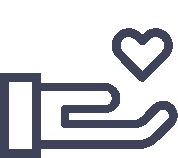 THANK YOU!

Thank you for your joyful generosity to FBC Lantana! We are grateful for your financial support in what God is doing through our church!
for an explanation of why God has called each of us to give back to Him.